Berry And Cream Cheese Brownie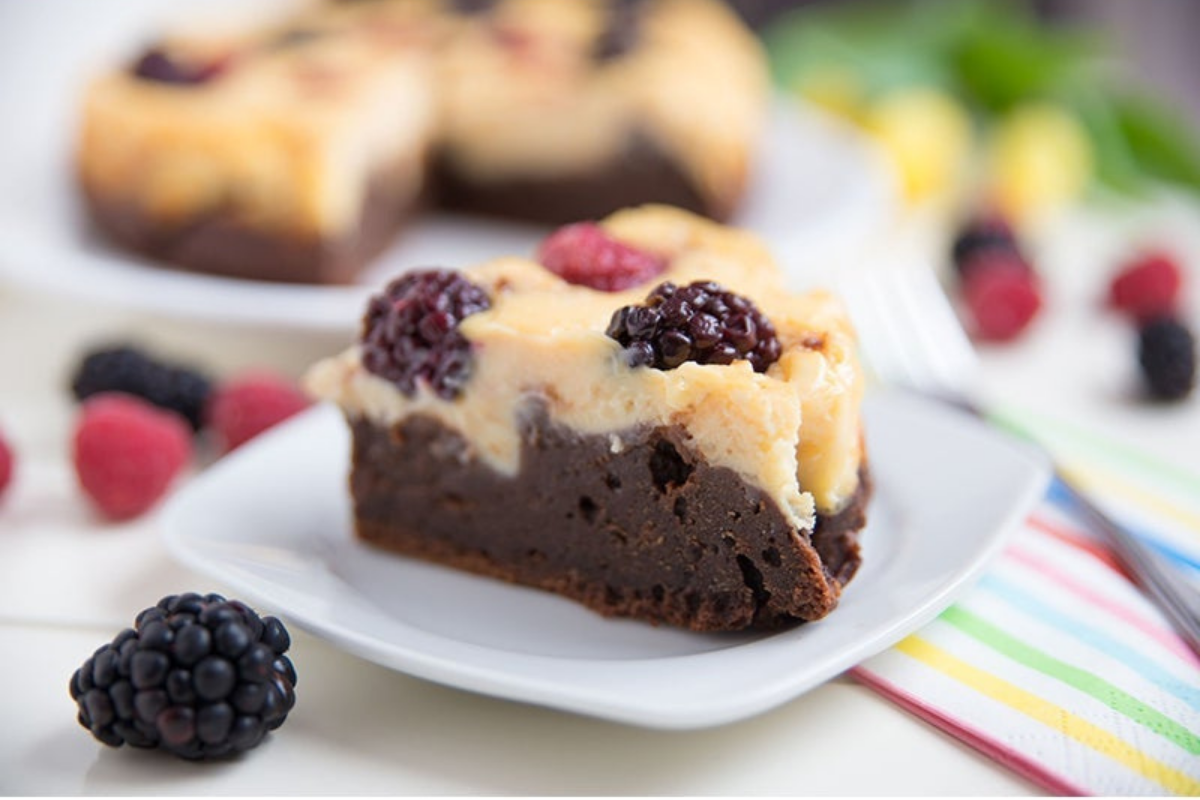 1 hr Prep | Serves 10 | Non Veg
Ingredients
40 + 2 tbsp

D'Lecta unsalted butter

1 ½ cup + 1 tbsp

Flour

120 g

Dark chocolate

3

Eggs

¾ cup + 2 tbsp

Caster sugar

½ tbsp

Baking Powder

½ tbsp

Salt

1 tbsp

Vanilla essence

120 g

D'Lecta cream cheese

2 tbsp

D'Licia fruit filling or any berry jam

½ cup

Berries, ( mulberry, blueberry, raspberry) fresh or frozen
Let's Start Cooking!
Preheat an oven at 170°C.
Line a 8 inch by 8 inch size baking tray with a parchment paper.
Melt the dark chocolate and 4 tbsp butter in a microwave or over a pan of simmering water.
Beat 2 eggs and add to the mixture gradually until smooth.
Sieve the flour, baking powder and salt together.
Add vanilla essence and sugar to the butter mixture and fold in the flour. Pour the batter in the baking dish.
For the cream cheese mixture, beat the cream cheese with 2 tbsp butter until smooth, add the remaining sugar, egg, remaining flour and the fruit filling.
Mix well to form a smooth mixture.
Pour this batter over the brownie batter and make swirls.
Press fresh or frozen berries on top of the batter and bake for 25-30 minutes until done.
Cut into squares and serve warm.




Nutrition Fact
Nutrition Information
Amount Per Serving

Cholesterol

107.3 mg

Sodium

105.7 mg

Potassium

70.0 mg

Carbohydrate

42.4 g