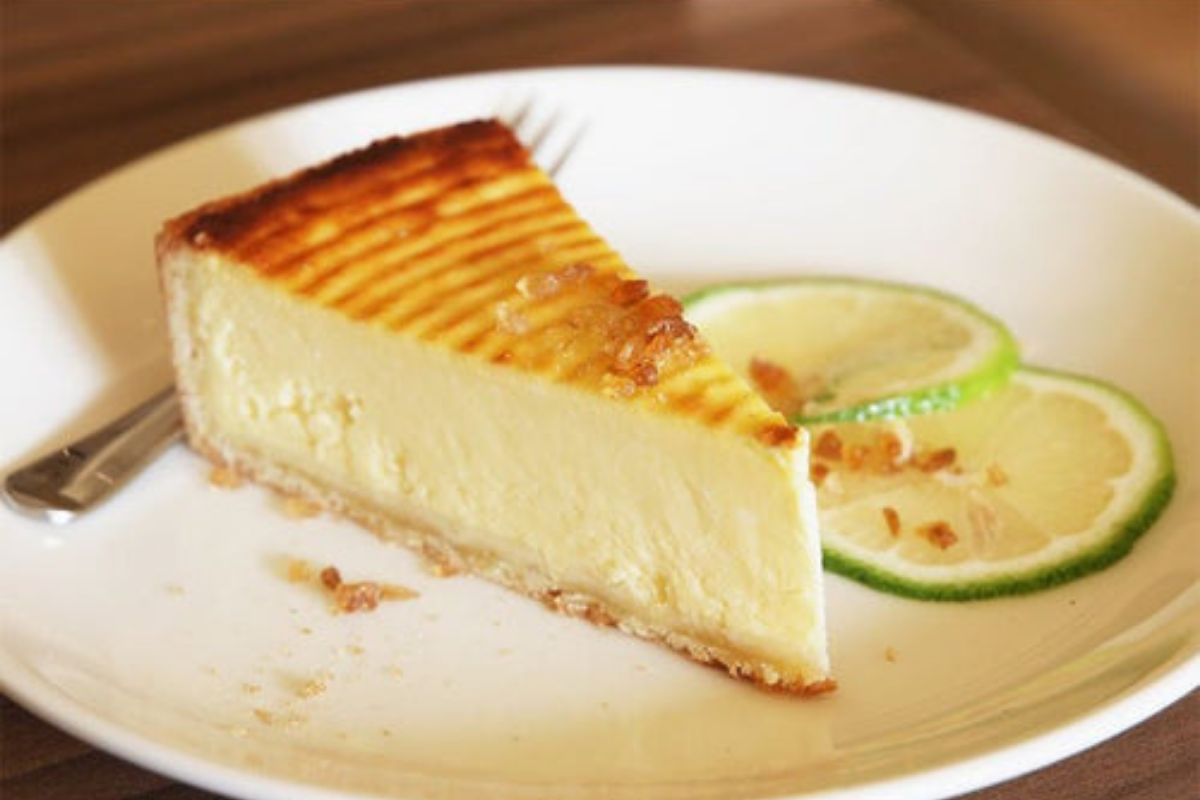 1 hr plus chilling Prep | Serves 8-10 | Non Veg
Ingredients
100 g

Marie biscuits

50 g + 1 tbsp

D'Lecta unsalted butter

750 g

D'Lecta cream cheese

325 g

Caster sugar

3 tbsp

Corn flour

2

Eggs

300 ml

D'Lecta cream

1 tbsp

Vanilla essence

3

Zested Lemon

1

Lemon
Let's Start Cooking!
Preheat an oven at 160°C.
To make the candied lemons, cut the lemon skin into thin strips, like matchsticks and put in a pan of 100ml water.
Add the sugar and bring it to a boil.
Simmer gently for 30 minutes and then cool and keep aside.
For the cheesecake, crush the marie biscuits with a rolling pin until coarse.
Mix in 50g of melted butter and put this mixture at the base of a loose bottom cake tin.
Level with a spoon and bake in the oven for 10 minutes.
Remove and keep aside.
Whisk the cream cheese with an electric beater until smooth.
Add the eggs one by one, the vanilla essence, lemon zest and the cream.
Once the mixture is mixed well, pour it on top of the biscuit base in the cake tin.
Level with a knife and cover the base with a sheet of aluminium foil so that the water does not seep in the cake tin while baking.
Place the cake tin in a baking tray and put it in the oven.
Fill the tray with water so that it just covers the bottom of the cake tin.
Bake for around 1 hour until the surface is set and light golden.
Remove from the oven and let it cool at room temperature and then chill for at least 2 hours, then slice and serve topped with candied lemon peel.




Nutrition Fact
Nutrition Information
Amount per Serving

Cholesterol

161.4 mg

Sodium

251.2 mg

Potassium

163.0 mg

Carbohydrate

44.9 g