Rum and Raisin Pannacotta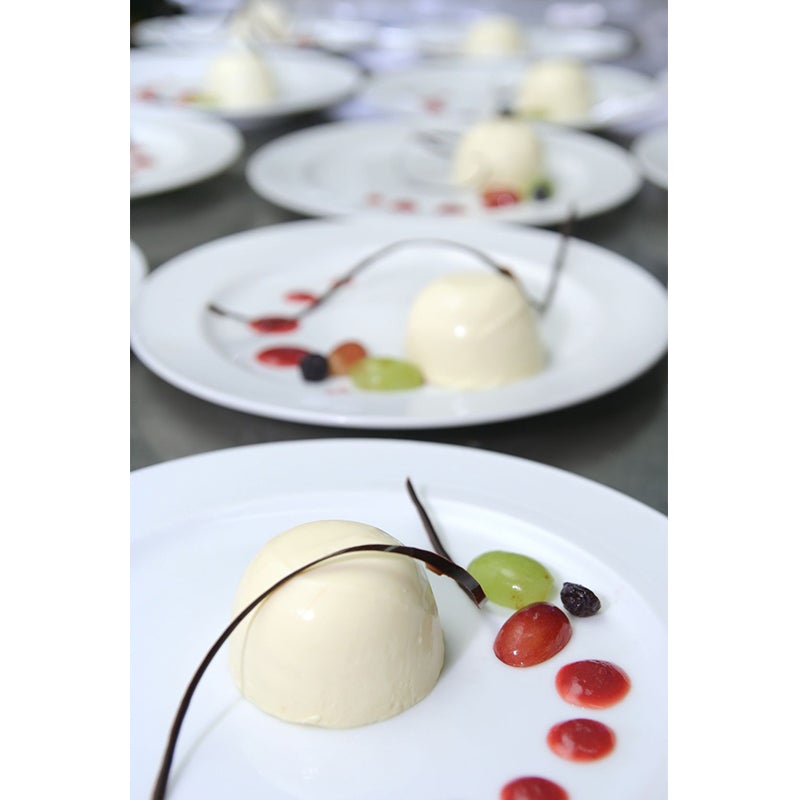 30 mins Prep | Serves 4 | Veg
Ingredients
80 ml

D'Lecta cow milk

180 ml

D'Lecta Crèam

A Drop Vanilla Essence

25g

Caster Sugar

20g

Gelatin

20ml

Rum

30g

Raisins

1 B

ag JasmineTea
Let's Start Cooking!
Place the jasmine tea bag in a cup of hot water.
Add the raisins to the jasmine tea and let it soak overnight.
Soak the gelatin in 4 tbsp hot water for 5 minutes.
Drain the raisins over a bowl and discard the tea.
Bring the milk, crème, vanilla essence and sugar to a boil.
Add the soaked gelatin and the rum to the mixture and mix well.
Place the mixture over ice so that it cools down quickly.
Once at room temperature, mix in the raisins and pour the mixture in 80g moulds.
Place the moulds in a refrigerator for at least 3-4 hours until set.
Remove from the refrigerator and demould and serve immediately.




Nutrition fact
Nutrition Information
Amount Per Serving

Cholesterol

20.4 mg

Sodium

31.7 mg

Potassium

147.1 mg

Carbohydrate

15.6