Spinach, Mushroom and Cream Cheese Quiche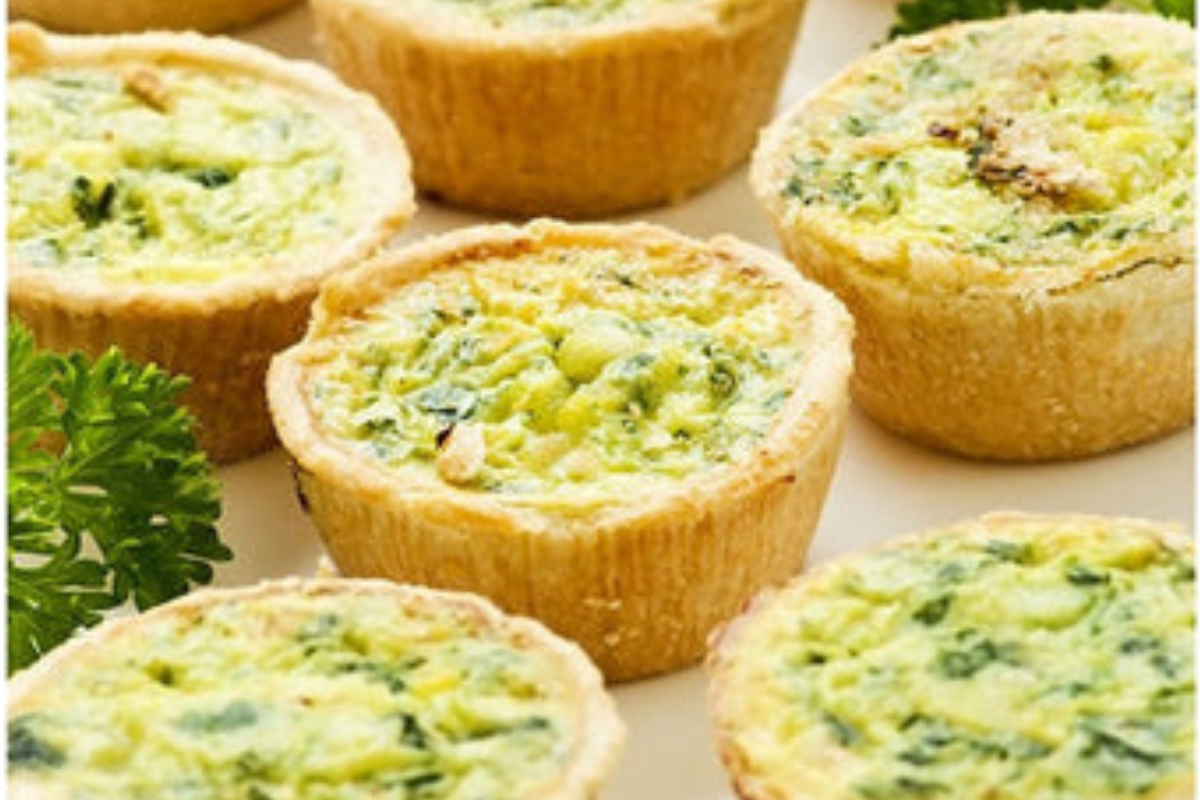 1 hr Prep | Serves 4 | Veg
Ingredients
150g

Flour

75g

D'Lecta Unsalted Butter

1/2 Tbsp

Salt

2 Tbsp

Chilled Water

1 B

unch Spinach

100g

Mushrooms

2 Tbsp

Chopped Onion

1

Chopped Garlic

Salt to taste

A Pinch Pepper

A Pinch Grated Nutmeg
Let's Start Cooking!
Rub the flour and butter together for the tart. Add salt and chilled water and knead to a soft dough.
Chill the dough in the refrigerator for 30 minutes.
Preheat an oven at 180°C.
Blanch the spinach in boiling water for 30 seconds.
Refresh in cold water and chop finely.
Heat butter in a pan.
Add the chopped onions and garlic and sauté for a couple of minutes.
Add the sliced mushrooms and sauté for 2-3 minutes until cooked.
Add the spinach, salt and pepper.
Add the cream cheese, nutmeg and mix well and keep aside.
Once the dough is chilled, take it out of the refrigerator and roll it thin, ½ cm in thickness.
Cut into rounds the size slightly bigger than the tart moulds.
Press the dough into the tart moulds and fill it with baking beans.
Bake in the oven for 15 minutes.
Remove the beans and cook the tarts for another 5 minutes.
Put the spinach filling in the baked tarts and put in the oven for 10 minutes.
Serve warm.




Nutrition Facts
Nutrition Information
Amount per Serve

Sodium

185.8 mg

Potassium

614.0 mg

Cholesterol

58.9 mg

Carbohydrate

29.5 mg